Riot Kayaks
Recreational, Touring, sit on top and Sea kayaks
Riot produce a great range of HDPE Recreational, Touring, Sit on Top and Sea Kayaks that give a superb blend of performance, durability and comfort - all at a superb price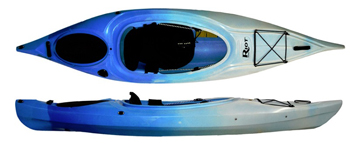 Great for smaller adult paddlers and larger kids to get out paddling in.
Small, lightweight and very stable kayak
Comfortable seating position
Large rear internal storage area with hatch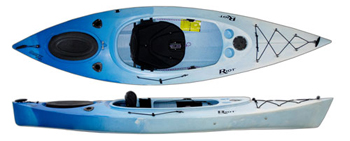 Larger version of the Riot Quest kayak.
Short, stable and easy to handle on and off the water
Large cockpit makes getting in and out easy
Comfortable seat and spacious rear storage area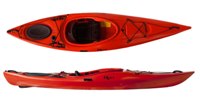 Stable touring kayak that's great for Exploring the Norfolk Broads.
Stable kayak that's easy to paddle and control
Drop down skeg for easy tracking in windy conditions
Rear storage hatch and deck bungees for equipment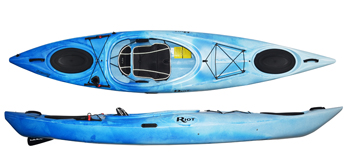 Longer touring kayak with more speed for covering greater distances.
Front and rear storage hatches into the hull
Comfortable seat position
Drop down skeg to aid control in windy conditions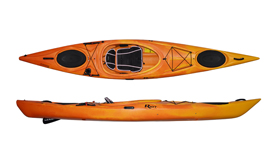 Larger version of the Riot Enduro with more volume and capacity.
Great for larger paddlers or those carrying more kit
Drop down skeg for paddling in trickier conditions
Plenty of storage space both inside the kayak and on deck

Superb entry-level sea kayak with bags of features. Grat value for money.
Amazing valeue for money sea kayak
Plenty of performance and comfort for the money
Comfortable, stable and great fun to paddle
Stable and spacious sit on top kayak for touring and kayak fishing.
Rudder included for the price
Superb stable and easy to paddle sit on top kayak
Front storage hatch into the hull
Riot Whitewater Kayaks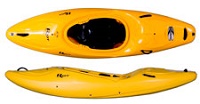 Designed by Riot's very own expert paddlers, the Magnum comes in 2 sizes and gives great performance unbeatable value:
Magnum 72: Paddler weight range: 52kg - 82kg (7.9 - 12.9 stone)
Magnum 80: Paddler weight range: 77lg - 104kg (12.1 - 16.4 stone)
Classic design of playboat kayak at a great price. Available in 2 sizes:

Astro 54: Paddler weight range: 50kg - 82kg (7.9 - 12.9 stone)
Astro 56: Paddler weight range: 77lg - 104kg (12.1 - 16.4 stone)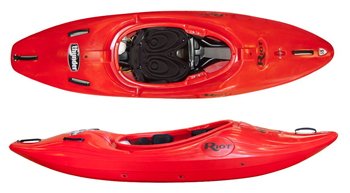 Fast, stable whitewater river running kayak.
Unbeatable value for money
Great for those looking to get into whitewater kayaking
A classic design surf kayak that's ideal for carving up the waves around the Norfolk coast and beyond.