Lightweight Open Canoes
We Supply A variety of lightweight Tuff-Stuff Canoes from the Leading Manufacturers
The Most Popular Lightweight Canadian Canoes available in the UK .

We stock the most popular canoes available in the UK and can supply more specialist canoes to order quickly.
If you would like to speak to a member of staff for advice please give us a call on 01603 747139.
Solo lightweight Open Canoes
New lightweight solo canoe
Ideal solo touring canoe
Single bootlace seat
TuffStuff construction with built-in buoyancy compatments
Made from Nova Craft's new Tuff Stuff composite material

Super-lightweight at only 15.5 kg's

Fantastic solo paddling performance
Tandem lightweight Open Canoes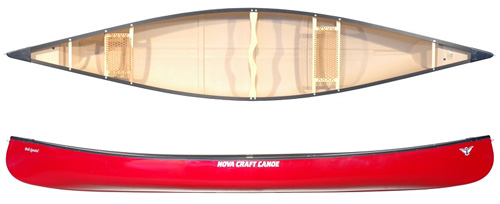 Recreational Canadian Canoes
These Canoes are ideal for all the family. They are tough and durable and due to the material they are cheaper than Royalex.
All the versatility of an Open Canoe but built for one!