Solo Open Canoes
Great Solo Open canoes for when there's only one of you
Many tandem open canoes can be paddled solo, but if you're looking for a specific one person boat you'll find some great options below
If you would a little more help in making your decision or just some friendly advice, feel free to give us a call.
New solo canoe from Nova Craft
Ideal solo fast touring canoe
Single bootlace seat angled for comfort and efficiency
TuffStuff construction with built-in buoyancy compatments
Stable and comfortable solo canoe and only 15kg's
Made from Nova Craft's new Tuff Stuff composite material

Super-lightweight at only 15.5 kg's

Fantastic solo paddling performance
Super-strong and versatile solo canoe
Made from Nova Craft's SP3 triple-layer plastic

Great for a mixture of flat and flowing waters

Great versatility for a multitude of uses
Old Town Discovery 119

Tough 3-layer solo open canoe with a large seat and backrest.
Contoured plastic seat with adjustable backrest
Super-tough 3-layer polyethylene hull
Easy to hande and very stable open canoe
Hou 13

A mini Prospector-style solo open canoe that's fast and great fun to paddle
3-Layer Polyethylene hull
Narrower than the Discovery, the hou 13 is a fast little boat
Superb tracking ability makes covering long distances easy
A new canoe, with a large, removable, comfortable seat.
3-Layer Polyethylene hull
Large, comfortable, and removable, adjustable seat
Pronounced tublehome and lower profile for easier paddling

£ 1199.99
Tandem Open Canoes for Solo paddling
Many of us who paddle open canoes on our own actually have larger canoes with 2 seats. These tend to be more popular as they are versatile, faster, carry more kit, have more space and if a friend wants to come out you don't need more than 1 boat.
Below are some of the more popular tandem canoes for solo paddling.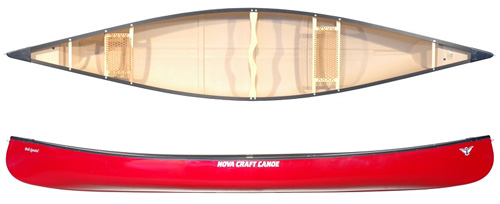 Other Alternatives
These Canoes are ideal for family use with many being easy to also paddle solo. They are tough and durable and due to the material they are cheaper than Royalex.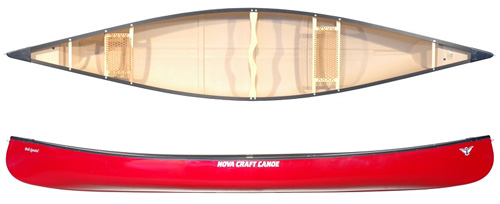 Lightweight Canoes are a little more expensive but are light weight and extremly tuffstuff. These are ideal for canoeists wanting to balance durability and weight in demanding conditions, with solo and or tandem paddling.

From D-Rings to Kneeling Mats, Norfolk Canoes supplies a wide range of accessories and equipment for your open canoe. Available for collection or mail order.