Pelican Sprint 140DT
Lightweight High Performance Touring Kayak With Rudder
Formally known as the popular Elie Strait 140, the Pelican Sprint 140DT is fast, lightweight, comfortable and easy to paddle over long distances. Comes fitted with rudder as standard.
More Info
Features / Spec
Recommended Kit
Delivery
Pelican Sprint 140DT
A few years back there was a touring kayak call the Elie Strait 140 XT which was very popular throughout its few production years and then it was gone. Well, Pelican have now reviewed the old design of the Strait 140 XT, taken what was best about it and added some new stuff too. Enter, the Pelican Sprint 140DT. This new and improved touring kayak is still made from RAM-X, a High Molecular Weight Polyethylene which is light, rigid, fast and at only 25 kg it's pretty lightweight too. Ram-X is well know for its durability, memory and high resistance to taking the knocks so when you buy a Ram-X Pelican you can be confident it will be with you for quite some time.
Right from the off this sleek 14 foot touring kayak really looks the part. You immediately notice the multiple storage hatches, sharp lines and there's even a handy rudder ready fitted on the back as well. The seat design remains almost exactly the same, which is good as the old Elie Strait 140 was comfortable over longer distances and the low backband promotes a good paddling posture to help you pull this tourer through the water at a very good pace. The rudder is controlled using the footrests meaning that once this kayak is twinned with a good quality touring paddle you can concentrate on where you're going and eat up the miles.
On the deck there are several storage hatches, a large rear and smaller bow hatch access the hull internal space while just behind the seat and cockpit there is a small day hatch for anything you want to keep close at hand. There are the usual deck lines down the sides and storage bungees front and back so there is plenty of room for all your kit. At the rear of the hull you will also notice the replaceable black keel strip. This not only extends the wetted keel line of the kayak making it track better and faster, but also if you do end up dragging your boat or smack the back end on something, it's a fairly simple job to swap that out and replace it with a new one. This is a great idea as the back of a kayak can often be a high wear area and having something that you can change over the years if you need to is quite handy.
Features / Spec
Hull material: RAM-X™
3 Storage hatches
Bow and stern internal bulkheads
Adjustable footrests control the rudder
Deck lines and bungees
Padded thigh braces
Ergoflex G2 seating system
Ergonomic carry handles bow & stern
Spraydeck Size: Keyhole / 4
Dimensions
Length: 14' - 427 CM
Beam: 25'' - 64 CM
Weight: 55 LB - 25 KG

Manufacturers Weight Capacity: 136kg / 300Lbs

Optimum weight capacity may differ - please contact us if you are unsure about the suitability of the Pelican Sprint 140DT for your weight
Recommended Accessories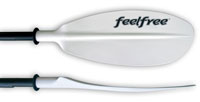 Feelfree Day Tourer Alloy Shaft 220cm Paddle
Tough, asymmetrical polypropylene blades on a one piece alloy shaft. A good all-round Recreational & Touring paddle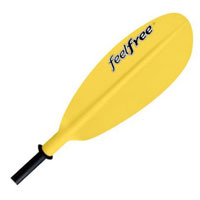 Feelfree Day Tourer Glass Shaft 220cm Paddle
Tough, asymmetrical polypropylene blades on a one piece glass fibre shaft. A good all-round Recreational & Touring paddle.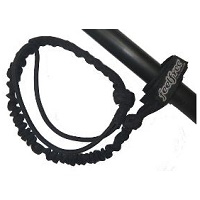 Feelfree Paddle Leash
A really simple and cheap way of preventing the most common way of getting into trouble whilst paddling - losing your paddle.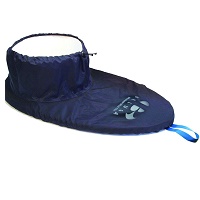 Nylon Spraydeck
A hard wearing, easy to use nylon spraydeck, with a one size fits all draw cord waist.
To Fit A Pelican Sprint 140DT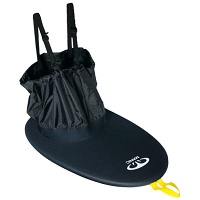 Nylon and Neoprene Combi Spraydeck
A combi deck gives you the best of both worlds. A tigh fitting neoprene deck which sheds the water well and grips the cockpit and an adjustable nylon waist tube with shoulder straps.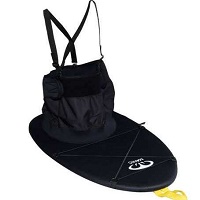 Manic Expedition Combi Spraydeck
A comfortable combi spraydeck combining nylon waist tube, neoprene deck and storage bungees with adjustable shoulder straps.
Delivery of Clothing, Equipment, Accessories, Paddles & Inflatable Boats/Boards:
We offer a delivery service throughout the UK & Northern Ireland. Most deliveries arrive within 1-3 working days, although some deliveries may take longer.
Delivery of Kayaks & Canoes:
We offer a delivery service on most kayaks & canoes covering most of the UK & Northern Ireland - Some products and areas are excluded. We provide a bespoke delivery service for canoes and kayaks to improve the level of service and minimise the risk of damage.
Most Kayak & Canoe deliveries arrive within 1-2 weeks (not guaranteed) from confirming your order. The majority of Canoe & Kayak deliveries will be quicker than this but some may take longer.
For further information, please read our Delivery Information page.
Click & Collect - Stores Nationwide:
We also offer a collect from store service. Collection for orders placed online can be made from any of our Canoe Shops UK Stores.
For full details on our Click & Collect service, please see: Nationwide Click & Collect
Give us a call on 01603 747139 if you have any questions about the Pelican Sprint 140DT