Neoprene Wetsuits, Shorts and Pants
Full Length Long John Wetsuits, Neoprene Shorts and Pants For Canoeing and Kayaking.
Neoprene clothing is ideal for many forms of canoeing and kayaking. Great for summer time and extending your paddling season into colder months our range of wetsuits, pants and shorts are extremely versatile.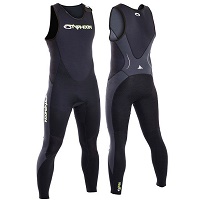 Comfortable, quality neoprene long john wetsuir that delivers great performance at a superb price.
3mm neoprene long john wetsuit
Shoulder entry with hook and loop closeure
Reinforced Tufex knees and seat
Optimal freedom of movement for kayaking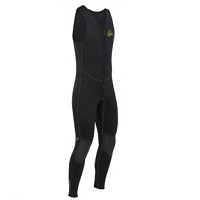 Popular long john neoprene wetsuit for canoeing and kayaking.
3mm Neoprene with re-inforced, pre-bent knees
Stretch back panel gives extra comfort and freedom of movement
Full length 2 way front zip
Longjon cut goves plenty of freedom of movement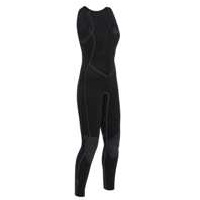 High quality 3mm neoprene wetsuit cut for women who canoe and kayak.
3mm Neoprene with reinforced knees, flatlocked seams throughout and pre-ben knees
Zip front entry
Stretch back panel gives extra comfort
Longjon cut goves plenty of freedom of movement
Shorts, Pants and Strides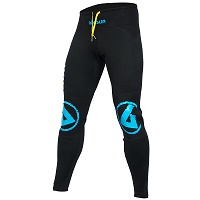 Full length neoprene trousers with reinforced seat and knees. Ideal for white water kayaking.

Additional print on seat and knees gives extra grip and protection
2.5mm and 1.5mm mix of neoprene
Popular with whitewater kayak and canoe paddlers.
Also great for sit on top kayaks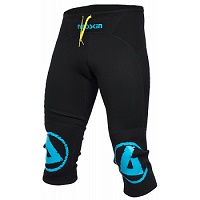 A 3/4 length neproene pants with reinfored knees and seat.

Cut below the knee makes strides very versatile, printed PU knee protection
2.5mm and 1.5mm mix of neoprene
Popular with whitewater kayak and canoe paddlers
Also great for sit on top kayaks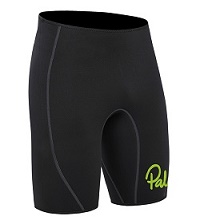 The Palm Quantum Shorts are a versatile neoprene short with high back panel and reinforced seat
3mm Neoprene with re-inforced seat
High cut at back
Flatlocked seams throughout
Ideal for all-round paddlesports