Feelfree Nomad Sport
An Ideal, All Round and stable solo Sit On Top Kayak
The Feelfree Nomad Sport is a fantastic all round stable sit on top kayak. The Nomad Sport is great for everything from short touring on in land waters, to surfing, or days out at the beach with all the family.
feelfree Nomad Sport Boat only :
£335.20 (RRP £419.00 - Saving £83.80)
feelfree Nomad Sport Standard Package:
£399.00 (RRP £498.90 - Saving £99.90)
feelfree Nomad Sport Deluxe Package:
£435.12 (RRP £543.90 - Saving £108.78)
With Wheel Option + £30
More info
Features
Dimensions
Packages
Suggested Kit
Delivery
Feelfree Nomad Sport
The Feelfree Nomad Sport is designed for the Sit On Top Paddler to have as much fun as possible on Rivers, Lakes and on the Sea. Feelfree have given the Nomad Sport a lot of great performance, and have matched this with a deck full of very usable features.
The Feelfree Nomad Sport comes with moulded side handles that make car-topping the kayak with one person very easy. It has has a large rear storage well to take everything you need for a day's paddling, and comes with a single hatch for additional storage in the middle of the seating area. With the additional extra of the Feelfree canvas or deluxe seat the Nomad is very comfortable for a day of exploring. The Feelfree Thigh straps allow the Nomad Sport to be great fun for playing in small surf, whilst fitting Feelfree flush mounted rod holders allows you to fish from the very veristile Nomad Sport.
The Feelfree Nomad Sport is the ideal family Sit On Top kayak everyone can use.

Also available with the 'Wheel In The Keel' that makes getting this sit on kayak to and from the water a breeze.
(With Wheel Models: The wheel in the keel is suitable for moving the kayak short distances over hard surfaces and not for use on soft sand / gravel / stony and muddy ground or when kayak is heavily laden with kit. For these purposes we recommend a suitable kayak trolley. We also advise that the built in wheel be checked after each use and any lodged material cleared.)
The Feelfree Nomad Sport can be fitted with optional rod holders so that you can turn it in to a fishing kayak.
Read a review of the Feelfree Nomad Sport
Key Features

Solid Side Carry Handles
Solid moulded carry handles make carrying and car topping the Nomad Sport much easier than the flexible style side handles. Also offers a convenient point to thread a security cable for storage and while on the car roof.

Front & Rear Carry Handles
Solid moulded carry handles make carrying and car topping the Nomad Sport with two people much easier. Also offers a convenient point to thread a security cable for storage and when on the car roof.

Comfortable Seating Area with Multiple Foot Rest Positions
Self draining seating area featuring multiple footrests that give more leg room than the Roamer 1. The seating area also allows you to attach a Canvas or Deluxe Seat with ease for extra comfort.

Centre Hatch with Mesh Bag
A rubber hatch cover allowing access to the storage space inside the Nomad Sport. It has a mesh bag to stop things ending up down the other end of your kayak and is a ideal size for a Feelfree 3L Dry Bag.

Paddle Keeper
Ideal for keeping your paddle safe whilst traveling to and from the water. Also handy for storing your paddles when you are needing a break out on the water or needing two hands free.

Optional Wheel In Keel
The optional wheel in the keel makes it effortless to move the Nomad Sport around on hard surfaces, using the front carry handle to pull it along.

Rear Storage Area
The Rear Storage area on a Nomad Sport is the perfect size for a 30L dry bag with your towel and packed lunchwithin easy reach from the paddling position.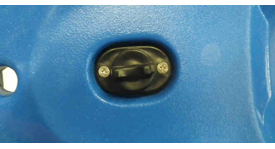 Drain Bung
The Drain Bung in the Rear of a Nomad Sport allows you to drain any moisture that may find its way inside the kayak whilst out on the water.

Self Draining Scupper Holes
Scupper holes allow splash and spray to simply drain away whilst paddling. The Scupper holes give added ridgidity to the kayak and can easily be plugged up for river use with Feelfree Scupper Plugs.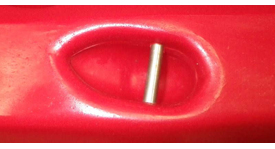 Attachment Points
The attachment points on the Nomad Sport are ideal for attaching seats, paddle or rod leashes or should you be tearing up the surf some thigh braces.
Dimensions
Length: 2.90m / 9ft 6"
Width: 78cm / 2ft 6"
Weight: 21kg

Manufacturers Weight Capacity: 150kg

Optimum weight capacity may differ - please contact us if you are unsure about the suitability of the Feelfree Nomad Sport for your weight
Recommended Accessories

Comfortable buoyancy aids or PFD's available in a range of styles, prices and sizes to suit your needs. We always recommend wearing a buoyancy aid when paddling.
Feelfree Paddle Leash
Simple accessory that prevents loss of your paddle should you accidentally drop it into the water.

Feelfree Scupper Bungs
These handy accessories can stop water coming up through the scupper holes and help keep you drier. Comes as pair.

Feelfree Skeg
Easy to install Skeg that helps to keep your kayak in a straight line when paddling on flowing water or in windy conditions.

Feelfree Thigh Straps
Adjustable Thigh Straps that give you more control over the Roamer 1 and are ideal for surfing.

Feelfree 15ltr Dry Bag
A tough Dry Bag that's ideal for keeping kit safe and dry when out on the water.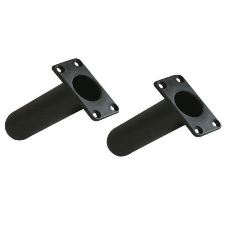 Feelfree Flush Mounted Rod Holders
Perfect for upgrading your Nomad Sport sit on top kayak into a fishing kayak. These fit just behind the seat on this Nomad Sport kayak.

3m Roofrack Straps for Sit on Top Kayaks
Really tough, simple to use pair of 3m Straps with a protective neoprene back for tying down your Feel Free Nomad Sport sit on top to a car roofrack.
Standard Delivery
The Feelfree Nomad Sport is available for delivery thoughout England, Wales, Scotland, Northern Ireland & Ireland.
Canoes and kayaks are normally supplied within 3-5 working days. Clothing and equipment are normally delivered within 1-3 days.
Collection - Click & Collect
The Feelfree Nomad Sport is available for instore collection from Norfolk Canoes or from any branch within the Canoe Shops Group.
Our other stores are:
Bournemouth Canoes - Poole
Brighton Canoes - Newhaven
Cornwall Canoes - St Columb Road Nr Newquay
Kayaks & Paddles - Plymouth
Manchester Canoes - Warrington
Southampton Canoes - Totton
We will contact you to arrange collection upon receipt of you order.
Give us a call on 01603 747139 if you have any questions about the Feelfree Nomad Sport