Feelfree Roamer 1
All-Round Sit On Top Kayak & Great For Family Use
The Feelfree Roamer 1 is one of the best, cheap, all-round small sit on top kayaks on the market. Available in 2 great value packages.
Boat Only Price
£399.00
Standard Package Price
£429.00 (RRP £483.90 - Saving £54.90)
Deluxe Package Price
£469.00 (RRP £528.90 - Saving £59.90)
More info
Features
Dimensions
Packages
Recommended Kit
Delivery
Feelfree Roamer 1
The Feelfree Roamer 1 sit on top kayak is a great choice for getting the whole family out on the water without spending a lot of money. It's big enough for adults to paddle while nimble and light enough for the kids to have a go on as well. Whether you are looking for a sit-on-top kayak for occasional use and holidays, or something you can take out every weekend, the simple and safe Feelfree Roamer 1 will leave you wanting to go out for a paddle again and again.
Constructed from tough, long-lasting MDLPE, the Feelfree Roamer 1 is a superb all-round sit on top kayak. The Roamer 1 is very stable, manoeuvrable and easy to paddle even for complete beginner, and our customers find it much more comfortable and hard-wearing than some other sit on top kayaks.
Ideal for gentle touring on inland rivers, canals & lakes, coastal exploration and is great fun in the surf too. It is the perfect size for easy storage at home and at only 20kg's, it's easy for one person to load a Roamer 1 onto a basic roofrack for car transport. It's even small enough to fit inside many popular models of car!
The Feelfree Roamer 1 has a rear storage well that will take a mid size drybag, and comes with 2 smaller additional quarter turn hatches as standard.
Key Features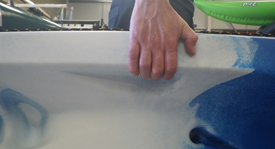 Recessed Carry Grips
Recessed carry grips on the inside of the Roamer 1 make carrying to and from the water as well as car topping much easier.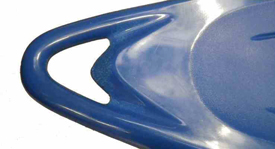 Feelfree Roamer 1 Front Carry Handle
Solid moulded carry handles make wheeling with a trolley, carrying and car topping the Roamer 1 with two people much easier. Also offers a convenient point to thread a security cable for storage and when on the car roof.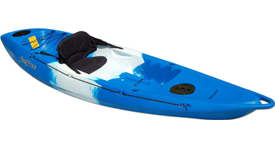 Seating Area with Multiple Foot Rest Positions
Self draining seating areas featuring multiple footrests that give allot of leg room for both paddlers. The seating area also allows you to attach a Canvas or Deluxe Seat (sold separately) with ease for extra comfort.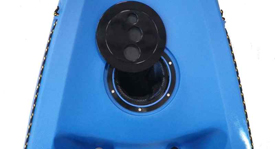 Twist Hatches With Mesh Bags
Twist lock front & rear hatches allowing the paddler plenty of storage inside the kayak. The hatches come with a mesh bag inside to keep everything together, and in easy reach.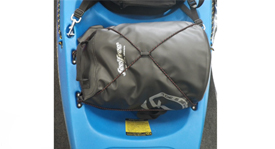 Rear Storage Area
The Rear Storage area on a Roamer 1 is the perfect size for a 30L or 15L dry bag with your packed lunch in it. The storage area is also within easy reach from the paddling position of the rear seat.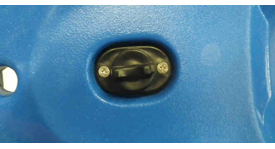 Drain Bung
The Drain Bung on the rear of the Feelfree Roamer 1 allows you to drain any moisture that may find its way inside the kayak hull whilst out on the water.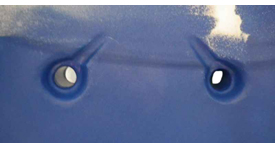 Scupper Holes
Scupper holes allow splash and spray to simply drain away whilst paddling. The Scupper holes give added rigidity to the kayak and can easily be plugged up for river use with Feelfree Scupper Plugs.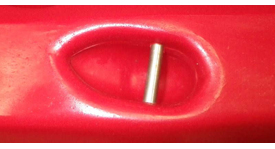 Attachment Points
The attachment points on the Roamer 1 are ideal for attaching Seats, paddle leashes or should you be tearing up the surf in this sit on top, some thigh braces.
Dimensions
Length: 3m / 9ft 10"
Width: 78cm / 2ft 6"
Weight: 20kg

Manufacturers Weight Capacity: 110kg

Optimum weight capacity may differ - please contact us if you are unsure about the suitability of the Feelfree Roamer 1 for your weight
Feelfree Roamer 1 Package Deals
Standard Package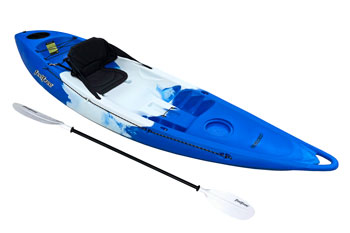 Package Includes:
Feelfree Roamer 1 Sit On Top Kayak
Feelfree Canvas Seat
Feelfree Day Tourer (Alloy Shaft) Kayak Paddle - 220cm
Price: £429.00 (RRP £483.90 - Saving £54.90)
Recommended Accessories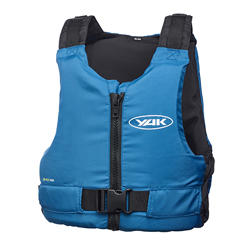 Yak Blaze Buoyancy Aid
An ideal buoyancy aid / pfd for paddlers who are taking their first steps into kayaking & canoeing.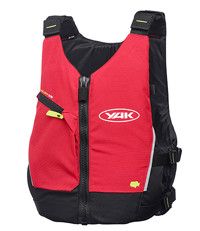 Yak Kallista Buoyancy Aid
Comfortable and adjustable PFD that is ideal for canoeing, kayaking, inflatables and sit on tops.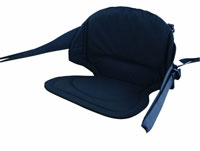 Feelfree Canvas Seat
A simple kayak seat designed as a universal fit for the vast majority of sit on top kayaks with 4 fixing points. Easy to fit and supportive.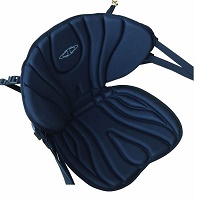 Feelfree Deluxe Seat
Looking for more comfort? The Feelfree Deluxe offers the same great universal fit for the majority of sit on top kayaks, with the addition of added back support and increased comfort.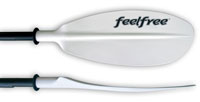 Feelfree Day Tourer Alloy Shaft 220cm Paddle
Tough, asymmetrical polypropylene blades on a one piece alloy shaft. A good all-round Recreational & Touring paddle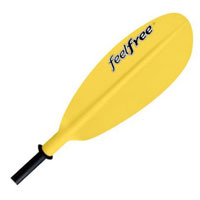 Feelfree Day Tourer Glass Shaft 220cm Paddle
Tough, asymmetrical polypropylene blades on a one piece glass fibre shaft. A good all-round Recreational & Touring paddle.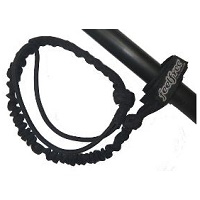 Feelfree Paddle Leash
A really simple and cheap way of preventing the most common way of getting into trouble whilst paddling - losing your paddle.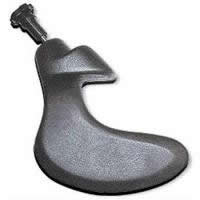 Feelfree Skeg
Easy to install Skeg that helps to keep your kayak in a straight line when paddling on flowing water or in windy conditions.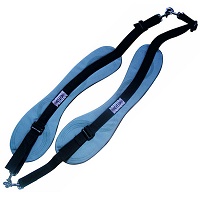 Feelfree Thigh Straps
Adjustable Thigh Straps that give you more control over the Roamer 1 and are ideal for surfing.
Delivery of Clothing, Equipment, Accessories, Paddles & Inflatable Boats/Boards:
We offer a delivery service throughout the UK & Northern Ireland. Most deliveries arrive within 1-3 working days, although some deliveries may take longer.
Delivery of Kayaks & Canoes:
We offer a delivery service on most kayaks & canoes covering most of the UK & Northern Ireland - Some products and areas are excluded. We provide a bespoke delivery service for canoes and kayaks to improve the level of service and minimise the risk of damage.
Most Kayak & Canoe deliveries arrive within 1-2 weeks (not guaranteed) from confirming your order. The majority of Canoe & Kayak deliveries will be quicker than this but some may take longer.
Delivery of Kayaks or Canoes that exceed 4.5m (450cm) is temporarily unavailable - Due to length restrictions with our shipping agents.
For further information, please read our Delivery Information page.
Click & Collect - Stores Nationwide:
We also offer a collect from store service. Collection for orders placed online can be made from any of our Canoe Shops UK Stores.
For full details on our Click & Collect service, please see: Nationwide Click & Collect
Give us a call on 01603 747139 if you have any questions about the Feelfree Roamer 1