Dagger Rewind
Top Spec Downriver Whitewater Play Boat
A modern classic in a top spec. The Dagger rewind is perfect for kayakers looking for a river running down river playboat that offers speed and capabilities of new tricks.
More info
Features / Spec
Sizes
Recommended Kit
Colours
Delivery
Dagger Rewind
The Dagger Rewind is the ultimate river running downriver playboat for kayakers looking to bring something new to their paddling. This playful kayak not only offers great down river speed but is also the ideal platform to try out new tricks while running your favourite rivers and play spots. This modern classic brings a low volume rear deck which offers that playful nature we all know and love, couple this with the comfort of Daggers Contour Ergo Creek Outfitting and the outcome is spectacular.
The outfitting on the Dagger Rewind is possibly one of the most comfortable on the market today, the super adjustable Dagger Contour Ergo Creeker Seating System. With a super comfortable seat base pad Dagger have added the leg lifter ratchet system along with, hip pads and thigh braces for the ultimate lock in. A ratchet adjustable back band and volume adjustable bulkhead foot brace allow you to set the Rewind up for a comfortable full days paddling. Dagger have also given the Rewind a safety step out wall, 4 anodised grab handles, mini cell foam buoyancy pillars, a moulded drain bung, bottle holder straps and it even comes with an outfitting kit for personalisation when you get it home.
If you are looking to take you paddling to the next level and have some great fun doing so, then look no further the Dagger Rewind is the playful whitewater kayak for you.
Features
Contour ergo creeker seat
Contour ergo seat pad
Contoured hip pads
Ratchet adjustable leg lifter
Ratchet adjustable contour ergo backrest
Thigh braces
Volume adjustable bulkhead foot brace
Safety step out wall
Mini-cell foam buoyancy pillar
4 anodised aluminium grab handles
Moulded drain bung
Bottle holder straps
Outfitting kit for personalisation
Rewind SM
Length 254cm
Width 62cm
Volume 204L

Manufacturers Weight Range 45-73kg

Optimum weight capacity may differ - please contact us if you are unsure about the suitability of the Dagger Rewind for your weight
Rewind MD
Length 267cm
Width 65cm
Volume 249L

Manufacturers Weight Range 64-100kg

Optimum weight capacity may differ - please contact us if you are unsure about the suitability of the Dagger Rewind for your weight
Rewind LG
Length 285cm
Width 69cm
Volume 284L

Manufacturers Weight Range 82-118kg

Optimum weight capacity may differ - please contact us if you are unsure about the suitability of the Dagger Rewind for your weight
Recommended Accessories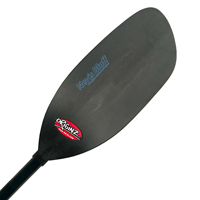 Originz Nevis Bluff
A great entry level or intermediate paddle for white water and surf kayaking. Excellent build quality and performance combined in a versatile and reliable paddle design.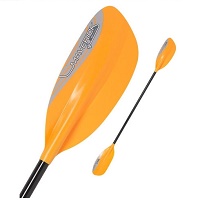 Palm Maverick G1 Paddle
A great entry level paddle that is ideal for white water paddling as well as general purpose paddling.
Manic Shock Spraydeck
The Manic Shock Deck is perfect for all types of paddling. Made in the UK from 4mm neoprene with a 9.5mm shock cord to give a great seal.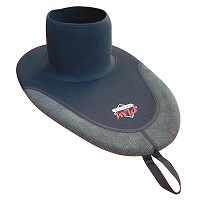 Playboater Workdeck
The Playboater Work Deck is our most popular and extremely hard wearing whitewater spraydeck. It is a tough spraydeck for tough paddling.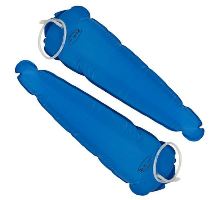 Buoyancy Bags - 85cm
Buoyancy bags, a must have for all whitewater kayaker.
SOLD IN PAIRS.
Delivery of Clothing, Equipment, Accessories, Paddles & Inflatable Boats/Boards:
We offer a delivery service throughout the UK & Northern Ireland. Most deliveries arrive within 1-3 working days, although some deliveries may take longer.
Delivery of Kayaks & Canoes:
We offer a delivery service on most kayaks & canoes covering most of the UK & Northern Ireland - Some products and areas are excluded. We provide a bespoke delivery service for canoes and kayaks to improve the level of service and minimise the risk of damage.
Most Kayak & Canoe deliveries arrive within 1-2 weeks (not guaranteed) from confirming your order. The majority of Canoe & Kayak deliveries will be quicker than this but some may take longer.
For further information, please read our Delivery Information page.
Click & Collect - Stores Nationwide:
We also offer a collect from store service. Collection for orders placed online can be made from any of our Canoe Shops UK Stores.
For full details on our Click & Collect service, please see: Nationwide Click & Collect
Give us a call on 01603 747139 if you have any questions about the Dagger Rewind