Kayaks for Kids
Kayaks Specifically Designed for Children or Small Adults.
These are a selection of our most popular Kid's Kayaks & Sit-On-Tops.
If you can't find the kayak you are looking for then please contact us where we will be more than happy to help.
Looking for a complete package? Kayak, Paddle, Helmet etc? Then please contact us on 01603747139 where we can discuss your requirements
Kids Sit On Top Kayaks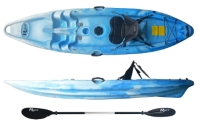 A great value sit on top kayak ideal for children and smaller adult paddlers.
Package includes: Kayak, Seat and 2 Part Paddle
Webbing side carry handles
Lightweight and small for moving on and off the water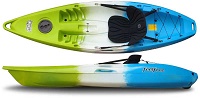 A Sit on Top Kayak designed for kids and smaller paddlers.
A truly great all round kayak.
Solid side carry handles
Wheel in the keel as standard
This top selling kids Sit on Top is a great little kayak for all-round paddling.
Available in 2 superb cheap packages
Perfect for paddling on rivers and for family summer beach days
Ideal first kayak for kids and adults alike.
Kids Sit in Touring and white water Kayaks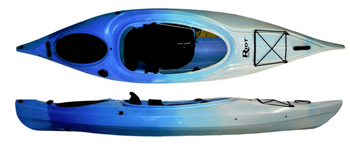 Great for smaller adult paddlers and larger kids to get out paddling in.
Small, lightweight and very stable kayak
Comfortable seating position
Large rear internal storage area with hatch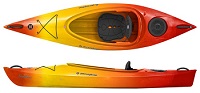 The Sundance offers huge stability for kids, an excellent little kayak.
A small and compact kayak perfect kids
Comfortable seat and plenty of room
Great stability to really grow confidence quickly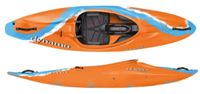 The Dynamo is one of the smallest kayak we stock and is an ideal first boat.
The design is modern and very easily handled by small children
It's light, manoeuvrable and comfortable
The perfect starter kayak that will enable kids to learn quickly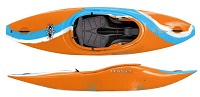 The GT range of boats provides great all round river running kayaks.
Ideal for someone

who

wants a boat that can do everything
Progress from beginner right through to grade 4 white water
Now available in 3 different specifications.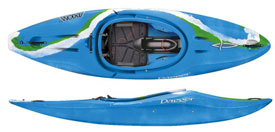 The Axiom is a great, lightweight whitewater kayak available in a ids size..
The ideal kids kayak for learning fun new skills.
A low volume playful rear of the boat allowing playful tricks.
Small and easy so kids can move around as well.