Kayaking & Canoeing Cags and Jackets
Waterproof jackets with a range of features
Semi Dry cags feature latex seals on the wrists and softer neoprene or glideskin neck to keep you as dry as possible but still comfortable. These jackets are made using waterproof breathable fabrics and are cut for the best performance fit.
Ideal for river running, playboating, creeking and cold weather winter paddling.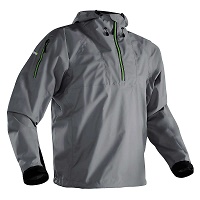 Spray jackets to extend your canoeing or kayaking into slightly colder or rainy and windy conditions. These cags are great to have with you throughout the warmer seasons just in case the weather takes a turn for the worse.
Lightweight and comfortable
Waterproof materials
Easy to get on and off
Great protection for if the weather changes while you're out paddling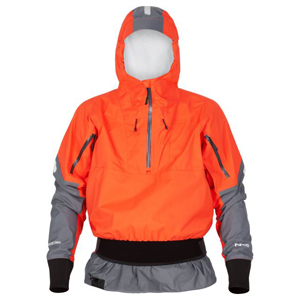 For more serious protection when sea kayaking or touring, these jackets are more breathable and have a higher waterproof rating. They also include features such as whist seals, twin waists, pockets and a hood.
Breathable and waterproof jackets
Features such as storm hood and pockets
Compatible with spraydecks or dry trousers
Help keep you warm and dry
Ideal for touring, sea kayaking and open canoeing throught the year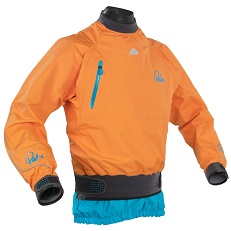 Whitewater canoeing and kayaking requires a tougher type of jacket. These cags have top-performing neck and wrist seals to keep the water out. Other features include twin waists, reinforcements and hard-wearing fabrics.
Hard-wearing for rugged paddling
Waterproof and breathable fabrics
Latex neck and wrist seals
Great protection even if you roll your kayak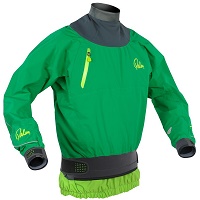 All the features and performance to full dry jackets, but with a potentially more comfortable Glideskin or Neoprene neck seal.
Softer neck seals for more comfort
Tough fabric construction
GlideSkin or latex arm seals
Twin waist for use with spraydecks
A great option for those who don't like the feel of latex