Thule RoofRack & Roofbox Storage Accessories
Thule accessories & storage solutions to help you store your roofbox at home.
Thule Roofbox Storage & Accessories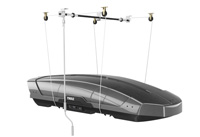 Thule MultiLift 752
Thule MultiLift allows you to conveniently store your roofbox out of the way using your garage ceiling.
Makes getting your roofbox on and off your car easier
Reduces the risk of damage to your roofbox when not in use
Combined with the Thule Roofbox Cover will extend the life-span of your roofbox
Can also be used for storing kayaks - Will hold up to 100kgs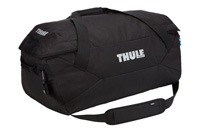 Thule GoPack Travel Bag
High-quality storage travel bag designed to optimise the use of space in your roofbox while protecting your kit.
Easy to access your good using the wide opening top
Fold flat when not in use
Shoulder strap for ease of carrying
Dimensions H 31 x W 38 x L 73 cms
60 Ltr capacity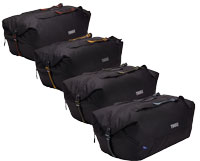 Thule GoPack Set Of 4
Great value set of four Thule GoPack travel bags.
Each GoPack has its own label for easy identification
Side carry handles and shoulder straps
Lightweight durable material
Car Roofrack Accessories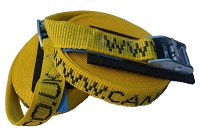 Pairs Of 3 and 5 Metre Kayak Straps
High quality 3m & 5m straps for securing canoes & kayaks to car rooracks. Sold in pairs.
3 and 5m lengths available - SOLD IN PAIRS
Neoprene backed buckles secure and protect
Strong and very easy to use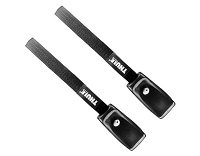 Thule Locking Straps 841
A pair of 4m high quality car roofrack straps with steel core, each with individual barrel locking mechanism for extra security.
Pair of 4m straps with Steel core
Straps can be tightened even when locked
Ideal length for both canoes and kayaks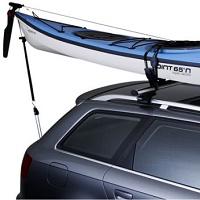 Thule QuickDraw Straps 838
Ratchet attachments to secure bow and stern of your canoe or kayak to your car.
Sold in a set of 2.
Easy to use with hook attachment points.
A great piece of kit especially for use with long canoes, touring and sea kayaks.
Stops you being dependent on just straps around the roof rack.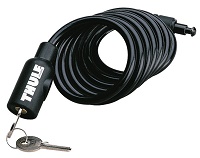 Thule 538 Coiled Cable Lock
Plastic coated steel cable to thread through your canoe or kayak and secure to your roofrack for that bit of extra security and visual deterrant.
108cm when fully extended.
Coils neatly for storage.
Durable plastic coating protect the cable and your boat.
Superb visual deterrant against theft.