Split & Emergency Kayak Paddles
Two, three and Four Part kayak Paddles
A good quality emergency split paddle can really save your bacon when kayaking. Small, so easy to store on deck.
Can't find what your looking for? Contact us at the Shop, Tel: 01603 747139 or Email:sales@norfolk-canoes.co.uk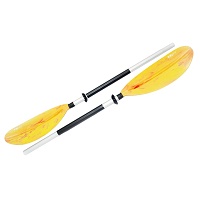 2 piece paddle with alloy shaft & asymmetric plastic blades. Light weight & efficient, comfortable to use with inflatable canoes and kayaks
Plastic sculptured blades
Clamp joint with adjustable feather angle
Tough Alloy Shaft with adjustable Drip Rings
Overall Length 220cm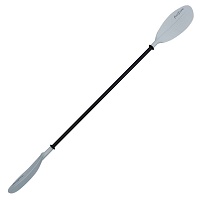 Tough, asymmetrical polypropylene blades on an alloy shaft. A good spare paddle for emergency situations.
Great value for money split kayak paddle
Tough plastic and alloy construction
Bright white blades
Push button join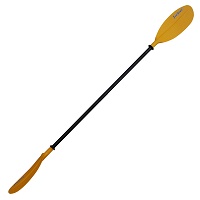 Tough, asymmetrical polypropylene blades on a glass fibre shaft. A lighter weight split kayak paddle.
Efficient asymmetric blade designs
Push button joint
Lighter fibreglass shaft
220cm length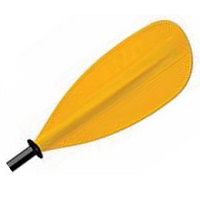 A 3 part alloy split kayak paddle ideal to store in your boat just in case you need it.
Symmetical HDPE Blades with Tough Alloy Shaft
3 Piece Split with button joint
Drip Rings
Length 230cm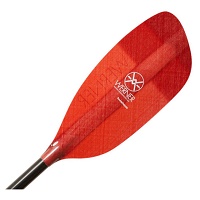 The Powerhouse offers amazing power and responsiveness needed for big creeks and river running. Avaliable in 194 or 197
Full sized white water paddle
Space saving that's ideal for storage and transport
Still great performance white water paddle
Popular emergency paddle for white water kayaks