Solo Open Canoes
top selling Solo canadian canoes for 1 person to paddle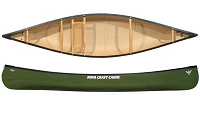 High performing solo canoe and only 15kg's
Made from Nova Craft's new Tuff Stuff composite material

Easy to carry super-lightweight canoe at only 15.5 kg's

Fantastic solo canoe paddling performance

New lightweight solo canoe
Ideal solo touring canoe
Single bootlace seat
TuffStuff construction with built-in buoyancy compatments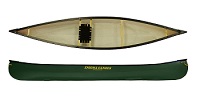 Superb fast and stable solo open canoe that's a lot of fun to paddle.
Lightweight, Fast and stable solo open canoe
Super-tough 3-layer polyethylene hull
Comfortable seating position for solo paddling and kneeling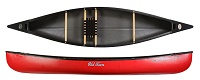 Old Town Discovery 119
Tough 3-layer solo open canoe with a large seat and backrest.
Wood Webbed Seat
Super-tough 3-layer polyethylene hull
Easy to hande and very stable open canoe
Tandem Canoes that are also great for solo canoeing
All the fun of a solo open canoe but with enough space for kit and even the potential to take a friend along for the ride and share the occasional adventure.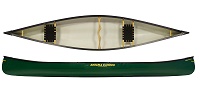 Lightweight 2 seat open canoe that's also at home paddled solo.
2 comfortable, wood and nylon web seats as standard
Low freeboard combined with tumblehome
Lightweight so easy for 1 person to portage or car top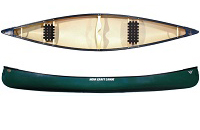 Fantastic, varsatile canoe made from the toughest of materials.
Ideal for a solo or tandem canoe
2 comfortable, wood and nylon web seats
Great all-round performance from the Prospector hull shape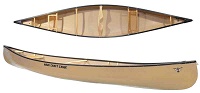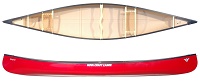 Nova Craft make a whole range of canoes from their brilliant Tuff Stuff lightweight material. These canoes are ideal for a wide range of uses from day touring to mulit-day camping trips and expeditions and great for solo canoeing use.
Other Options
We stock and supply the best ranges of Canadian Canoes from the leading manufacturers. The models listed above are our most popular models, checkout our brand pages below for even more canoes available.