Swift Canoes Prospector 15
A Superb Lightweight Short Kevlar Fusion Laminate Canoe
Swift Canoes Prospector 15 & Prospector 15 Combi, a super lightweight open canoe suitable paddling solo, tandem or with 3 people. Available in standard spec, with Versa Bow Seat or 3 Seat Combi Spec.
More Info
Features / Spec
Materials & Trim
Custom Options
Recommended Kit
Colours
Delivery
Swift Canoes Prospector 15
The Prospector canoe shape is one of the oldest and most well loved open canoe styles ever created. Swift have put their own spin into this Swift Canoe Prospector 15, by cleaning up the lines, bringing the overall shape up a little further and put the tumble home of the canoe right at the top of the freeboard. All this with a little more rounding in the lower chine area of the Prospector 15, this allows a more stable feeling when the canoe is loaded and the more rounded lower chine area allows for waves and chop to roll more easily under the canoe with less of a rolling feeling for the paddlers. Swift smoothed the hollows at the bow and the stern to allow the Prospector 15 to cut through the water better with a much smoother feeling.
This canoe in a standard spec is ideal for couples wanting to tandem paddle looking for a lightweight day tripping canoe. The compact 15ft design enables this can to be less affected by the wind and conditions allowing a much more controllable open canoe. If you are looking for a canoe that can also be paddled solo then it might be worth while looking at the Versa Bow Seat. This seat offers a more comfortable solo paddling position. Swift have widened the bow seat by a full webbing strip and contoured the rear of the cherry wood seat, so when you reverse the boat for better trim while solo paddling, you are not only slightly closer to centre of the canoe but are able to paddle much more comfortably in a seated or kneeling position. Thanks to the rear of the Versa bow seat being contoured down and slightly angled, this takes the pressure from the under side of your legs so you feel in a more natural paddling position.
The Prospector 15 is available in a Standard Outfitting with 2 lovely Cherry Wood webbed seats bow and stern, as well as a fantastic sculpted Cherry Wood carrying yoke in the middle of the canoe at the balance point which is ideal for solo portages.
If you are looking for a canoe that can be paddled easily solo, tandem or with 3 people it is worth considering the Prospector 15 Combi, the Combi version of this canoe comes with a removable centre seat allowing for an extra person to come paddling occasionally, but when removed you have a standard Prospector 15 with all the tripping capacity and space. This removable centre seat can also be used for paddling solo, bringing you right to almost the centre of the canoe, allowing for much better trim & control without needing to add a kneeling thwart. This seating position not only enables the paddler to canoe paddle either seated, kneeling or part kneeling heeling the Prospector 15 Combi over, should the paddlers skill levels permit, but also allows for the Prospector 15 Combi to be paddled with a kayak paddle. Paddling solo with a longer than normal kayak paddle is perfect for some tripping style paddling and gives the canoe a really great feel on the water with brilliant tracking. The Combi outfitting also comes with a removable cherry yoke that is sculpted to be superbly comfortable, so solo portages are simple and really make the most of that super lightweight canoe.
Swift Canoe offer some brilliant lightweight materials and trim options. Kevlar Fusion is the most popular material used in these exquisite laminate canoes. Offering the best strength to weight ratio Kevlar Fusion canoes are made with a urethane resin system for top durability and longevity along with a thin layer of exterior gel coat. The hull is constructed of an exterior layer of polyester as well as S-Glass and kevlar cloth layers sandwiching a durable foam cored ribbing system. The laminate fused together with a high impact and flexible urethane acrylate resin system injected during high pressure infusion process produces an optimal dispersion and laminate consistency. Based on a laminate material construction Kevlar Fusion is a popular material as it offers great abrasion and impact resistance. These canoes can be finished in some wonderful colours giving a real vibrant exterior look.
Finishing off a wonderful looking Kevlar Fusion canoes with a Carbon Kevlar Trim not only makes a Swift Canoe one of the lightest on the market but also using their unique process enables them to infuse the canoe hull and gunwales as one part by making a bond between the hull and trim. This stunning looking trim is maintenance free meaning this super lightweight canoe is a pleasure to use.
Swift Canoes are one of the leading manufacturers in lightweight laminate canoes and can also offer as massive range of bespoke custom outfitting options, so you really can make your dream canoe. For some of the options in materials, trims and optional extra outfitting's take a look out our ' Materials & Trim' or 'Custom Options' Tabs. We import and advertise the top selling Swift Canoe models, specs and colours based on UK paddling, however we are always more than happy to help if there is a custom model, material, trim or outfitting option you require for your dream canoe.
Please Note: Custom option lightweight Swift Canoes generally have a longer lead time and it is best to Contact Us to enquire about spec, price and current lead times.
Features
Bow & Stern Cherry Wood Carry Handles
Built In Buoyancy Tanks Bow & Stern
Bow & Stern Cherry Wood Contour Webbed Seats
Cherry Wood Contour Yoke
Symmetrical Hull Shape
Shallow Arch Bottom
Moderate Rocker
Black & Gold Carbon Kevlar Trim
Kevlar Fusion Laminate Construction
Available in Carbon Fusion
Available With Cherry Trim
Please See Custom Options Tab For More Bespoke Options
Dimensions
Length: 15ft
Max Width: 36"
Centre Depth: 13"
Stern/Bow Height: 21"
Stern/Bow Rocker: 1"
Gunwale Width: 34.5"
Waterline Width: 33"
Kevlar Fusion & Carbon Kevlar Trim Weight: 16.8kgs
Combi Kevlar Fusion & Carbon Kevlar Trim Weight: 17.2kgs
Carbon Fusion & Carbon Kevlar Trim Weight: 15.9kgs

Manufacturers Optimum Load Range: 136 - 249kg

Optimum weight capacity may differ - please contact us if you are unsure about the suitability of the Swift Canoes Prospector 15 for your weight
Materials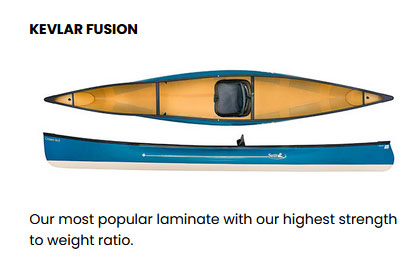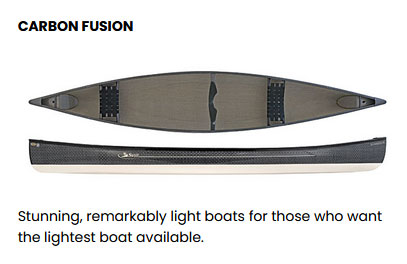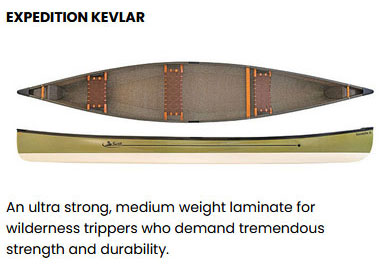 Trim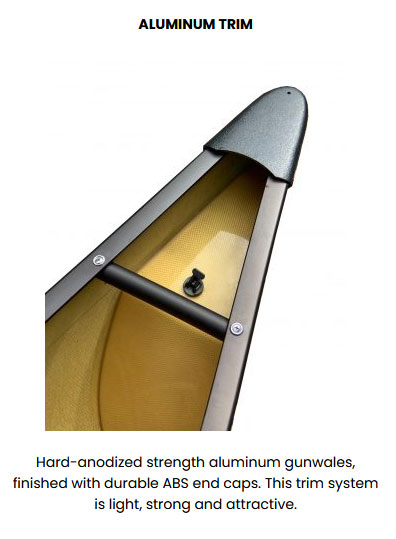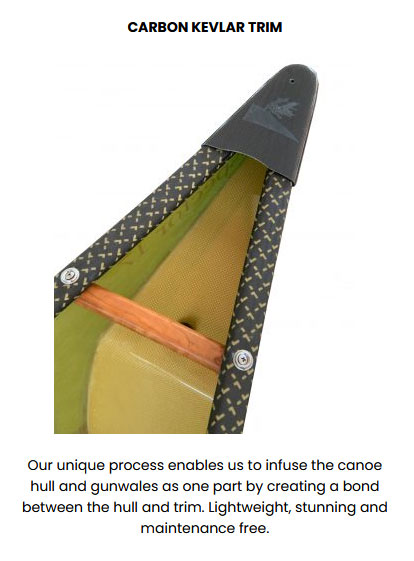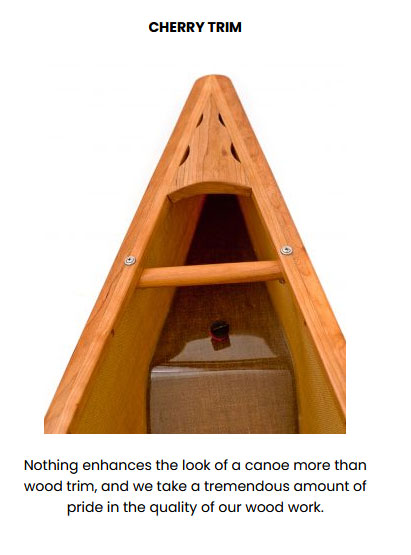 Custom Options
For all orders requiring custom options please contact us to discuss your perfect canoe!
Tel: 01603 747139 or Email: sales@norfolk-canoes.co.uk
Removable Cherry Wood Yoke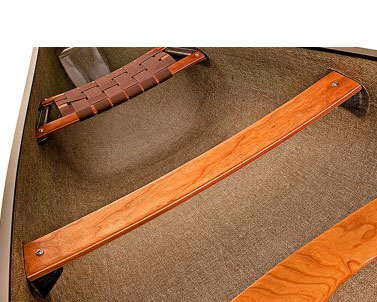 Cherry Wood Kneeling Thwart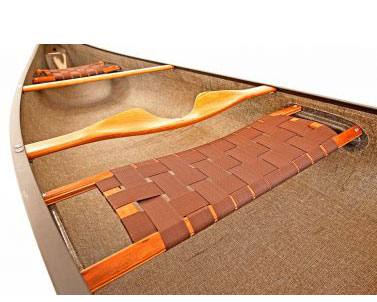 Cherry Wood Centre Seat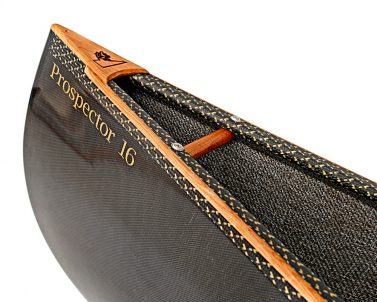 Cherry Wood Deck Outers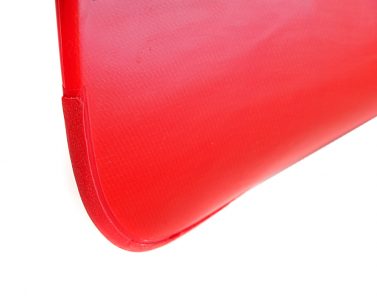 Colour Match Skid Plates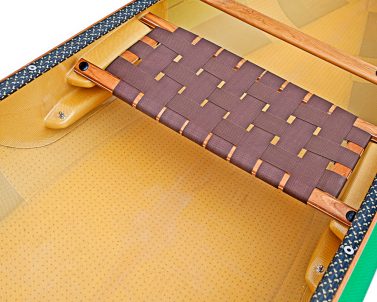 Multi-Height Seat Pod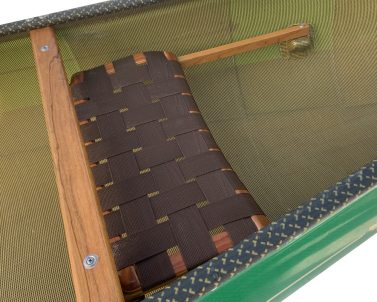 Cherry Sliding Bow Seat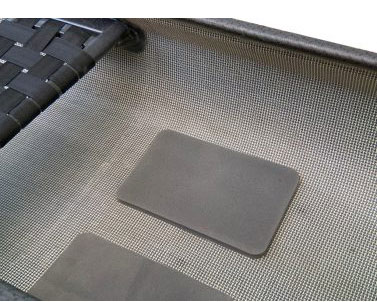 Foam Kneeling Pads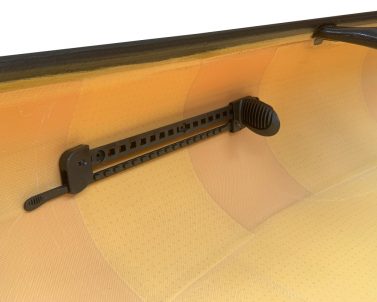 Kayak Foot brace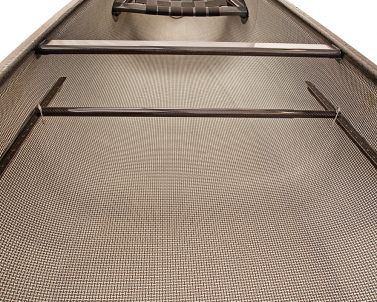 Carbon Foot bar
Recommended Accessories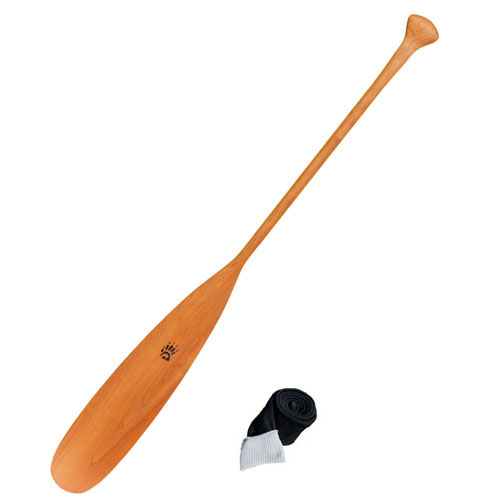 BadgerTail Canoe Paddle
The Badger Paddles BadgerTail is a very popular open canoe paddle with a beavertail (or BadgerTail in this case) style blade. This powerful blade is forgiving, versatile and offers a brilliantly smooth & quiet paddle stroke. With an overall blade volume close to the Badger Paddles Tripper but due to the BadgerTail holding most of its volume lower in the blade the power and leverage is increased. Holding more volume in the lower section of the BadgerTail blade also means should you hit shallower waters the you still get a descent amount of the paddle blade into the water to keep you moving.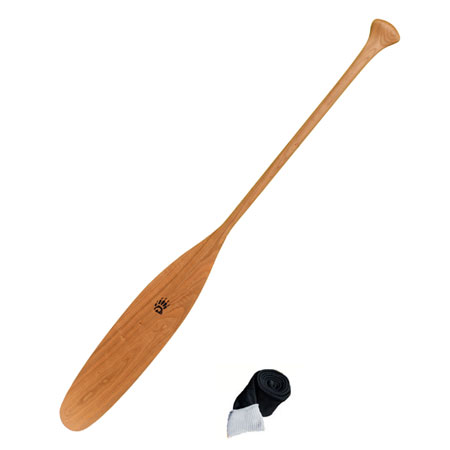 Badger Paddlers Tripper
The Badger Paddles Tripper Oiled canoe paddle is what most would describe as a traditionally shaped Ottertail (deep water) paddle. This paddle offers a smooth and quiet paddle stroke with a blade that offers a substantial surface area, this makes the Tripper ideal for paddling lakes, broads and large bodies of water.
Badger Paddles specialize in a superb smooth oiled finish which looks beautiful, is easy to care for and offers a lovely in had feel. Being constructed from one piece of Cherry Wood, allows Badger paddles to leave a little extra wood in the tip for durability, unlike other manufacturers who use a thin tip beefed up with a resin tip.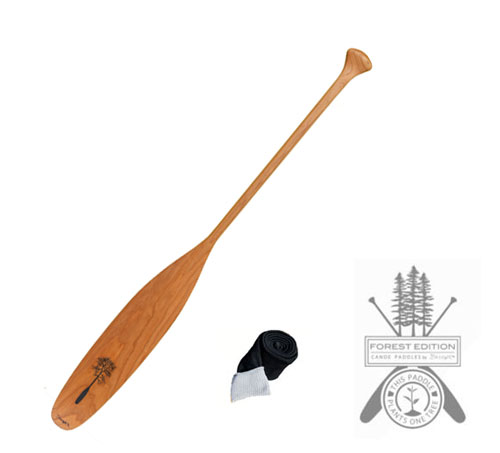 Badger Paddlers Tripper - Forest Edition
The Badger Paddles Tripper is an ideal paddle for paddlers looking for an ottertail paddle suited for a smooth and quiet paddle stroke. The Forest Edition of the Tripper paddle offer the same great finish, on the water feel, attention to detail and craftsmanship as the regular Tripper however the Forest Edition comes with a Cherry Paddle Tree (the wood of the Tripper Paddle) marked by way of a unique engraving. As part of this Badger Paddles teamed up with One Tree Planted again to help plant a seedlings as part of their reforestation projects encompassing the globe.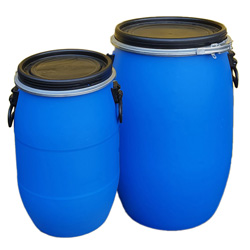 Canoe Barrels - 30 or 60ltr
Tough canoe barrels are ideal for storing kit when open canoeing. Lashed to the canoe they also provide some additional buoyancy. Available in 30 or 60ltr sizes.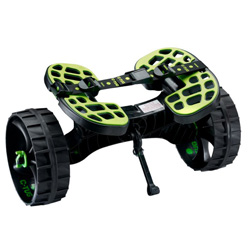 Railblaza C-Tug Trolley
Still the best Portage Trolley on the market, the C-Tug is strong, breaks down into small parts for easy storage and is fully adjustable for a range of canoe hull shapes.
Colours
Ruby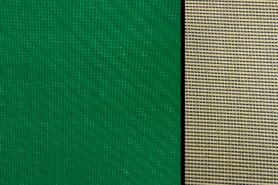 Emerald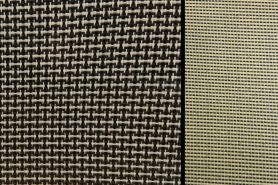 Carbon Innegra H-Weave
Standard Delivery
If you would like the Swift Canoes Prospector 15 delivered, please contact us with your address details and we can discuss the options for delivery using our fleet of Canoe Shops vehicles.
Collection - Click & Collect
The Swift Canoes Prospector 15 is available for instore collection from Norfolk Canoes or from any branch within the Canoe Shops Group.
Our other stores are:
Bournemouth Canoes - Poole
Brighton Canoes - Newhaven
Cornwall Canoes - St Columb Road Nr Newquay
Kayaks & Paddles - Plymouth
Manchester Canoes - Warrington
Southampton Canoes - Totton
We will contact you to arrange collection upon receipt of you order.
Give us a call on 01603 747139 if you have any questions about the Swift Canoes Prospector 15