Nova Craft Bob Special Tuff Stuff
Amazing Lightweight tandem composite open canoe
The Nova Craft Bob Special Tuff Stuff composite open canoe is ideal for solo or tandem touring and days out. Short, lightweight and easy to handle both on and off the water.
More Info
Features / Spec
Recommended Kit
Colours
Delivery
Nova Craft Bob Special
The Nova Craft Bob Special is a very popular open canoe used for both solo and tandem paddling making it perfect for those wanting a versatile canoe for a variety of situations. It combines a variety of features to produce a very well-mannered, easy to paddle day touring canoe and at only a little over 20kgs in standard Tuff Stuff, the Bob Special is very a easy canoe to portage and car top.
Perfect for the variety of rivers around the Norfolk Broads, the Nova Craft Bob Special will be just as at home crossing open water on the larger broads as it will be weaving its way down one of our narrower meandering rivers. As standard the Bob Special comes fully fitted with 2 comfortable wooden seats with bootlace finish, deluxe carrying yoke, ash carrying handles and front and rear buoyancy tanks already installed so this canoe really cannot sink.
The Bob Special is a great canoe for both beginners and advanced paddlers alike. Those just starting out will appriciate how easy the Bob Special is to handle, with bags of stability and no sudden surprises. Alternatively in the hands of an experienced canoeist, the Nova Craft Bob Special can really dance.
Note:
The Nova Craft Tuff Stuff canoes are also available with factory fitted wooden gunwales, skid plates and kneeling thwart. This means that your special order canoe will be filly outfitted with your specified options before it is shipped to the UK. Please call us on 01603 747139 for price and timescale.
Features
Basalt and Innegra composite material
2x Ash-Lace Seats
Contoured Ash Carrying Yoke
Bow and Stern Ash Carry Handles
Black Anodised Aluminium Gunwales
Reinforced ABS end deck plates
Manufactured in Canada
Symmetrical Hull
Shallow Arch Bottom
Slight Rocker with Raised Ends
Dimensions
Length: 15' / 457cm
Tuff Stuff weight: 50lbs / 22.7kgs
Width: 35″ / 88.9cm
Center Depth: 14" / 35.5cm
End Depth: 21″ / 53.5cm

Manufacturers Weight Capacity: 800 LBS / 364 KGS

Optimum weight capacity may differ - please contact us if you are unsure about the suitability of the Nova Craft Bob Special for your weight
Recommended Accessories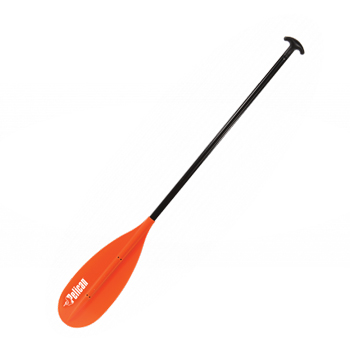 Pelican Beavertail Canoe Paddle
A great cheap lightweight open canoe paddle with aluminium shaft and Polypropylene plastic blade. Lightweight, tough and an ideal spare paddle or for rocky areas when you don't want to be using your nice wooden paddle.
Length 57"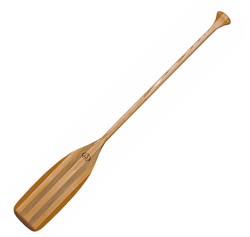 Grey Owl Voyaguer Paddle
Light, powerful and a superb all-rounder, the Voyageur is a popular choice of canoe paddle. Laminated Black Cherry, Basswood, Ash and Walnut with Epoxy tip and Polyurethane exterior coating.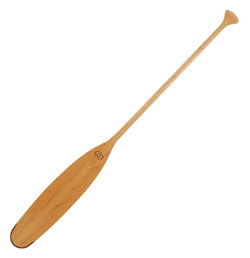 Grey Owl Guide
A beautiful paddle for touring and deeper water. Ottertail design that cuts through the water effortlessly. Laminated Black Cherry with Epoxy tip and exterior Polyurethane outer coating.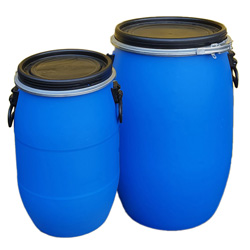 Canoe Barrels - 30 or 60ltr
Tough canoe barrels are ideal for storing kit when open canoeing. Lashed to the canoe they also provide some additional buoyancy. Available in 30 or 60ltr sizes.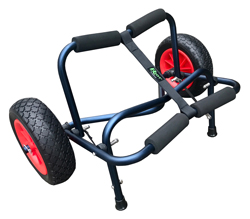 Riot Folding Canoe Trolley
A great budget canoe trolley. Folds for easy storage when not in use, solid puncture proof wheels and a kick stand for easy loading.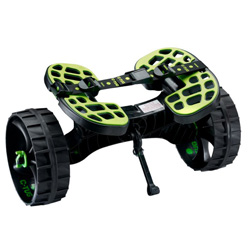 Railblaza C-Tug Trolley
Still the best Portage Trolley on the market, the C-Tug is strong, breaks down into small parts for easy storage and is fully adjustable for a range of canoe hull shapes.
Standard Delivery
If you would like the Nova Craft Bob Special delivered, please contact us with your address details and we can discuss the options for delivery using our fleet of Canoe Shops vehicles.
Collection - Click & Collect
The Nova Craft Bob Special is available for instore collection from Norfolk Canoes or from any branch within the Canoe Shops Group.
Our other stores are:
Bournemouth Canoes - Poole
Brighton Canoes - Newhaven
Cornwall Canoes - St Columb Road Nr Newquay
Kayaks & Paddles - Plymouth
Manchester Canoes - Warrington
Southampton Canoes - Totton
We will contact you to arrange collection upon receipt of you order.
Give us a call on 01603 747139 if you have any questions about the Nova Craft Bob Special