Nova Craft Prospector 17 SP3
A great expedition or family adventure canoe
Nova Craft Prospector 17 in SP3 triple layer plastic. The ideal open canoe for family adventures, expeditions and camping trips bith bags of space for additional seats of kit.
Wood and Webb Seats
£934.15 (RRP £1,099.00 - Saving £164.85)
Plastic Seats
£976.65 (RRP £1,149.00 - Saving £172.35)
More Info
Features / Spec
Recommended Kit
Colours
Delivery
Nova Craft Prospector 17 SP3
The Nova Craft Prospector 17 is an extremely versatile and hard-wearing canoe and a very popular choice for those who need a spacious open canoe but don't want to sacrifice performance and features. Made from Nova Craft's superb SP3 plastic, the Prospector 17 SP3 will provide many years of care-free canoeing however you treat it. The Prospector 17 Sp3 is an ideal canoe for families looking to carry 2 or more paddlers at it can be easily outfitted with additional temporary Nova Craft Sling Seats or more permanent seating. Alternatively if you're looking for a canoe to take on an expedition or canoe camping, the Nova Craft Prospector 17 Sp3 has bags of room and a very high carrying capacity.
The hull of the Novacraft Prospector 17 SP3 gives a dry ride thanks to high sides and a bow profile that helps deflect water if you decide to take it down rapids. The rocker allows you to pivot the Prospector 17 Sp3 expertly on the spot and the forgiving and predictable nature of the hull allows you to edge the boat when paddling solo.
If youre looking for a versatily canoe but want something a little smaller, then take a look at the Nova Craft Prospector 16 Sp3 or even Prospector 15 SP3.
The Prospector 17 Sp3 is also available in Nova Craft's amazing Tuff Stuff and Tuff Stuff Expedition for those looking for a lightweight canoe.
Note:
The Nova Craft Prospector 17 SP3 is comes as standard with wood and web seats. It is also available with moulded plastic seats as an option.
Features
Triple Layer Superlinear Polyethylene
2 x Ash-Web Seats as standard
Plastic seats option also available
Deluxe Sculpted Ash Carrying Yoke
Bow and Stern Ash Carry Handles
Vinyl reinforced Gunwales
Manufactured in Canada
Symmetrical Hull
Shallow Arch Bottom
Moderate Rocker
Dimensions
Length – 17ft / 518cm
Width – 36in / 91.5cm
Bow Depth – 23in / 58.5cm
Centre Depth – 14.5in / 36cm
Stern Depth – 23in / 58.5cm
Rocker – 2in / 5cm
Weight – 99lbs / 45kg

Manufacturers Weight Capacity: 1200 LBS / 544 KGS

Optimum weight capacity may differ - please contact us if you are unsure about the suitability of the Nova Craft Prospector 17 SP3 for your weight
Recommended Accessories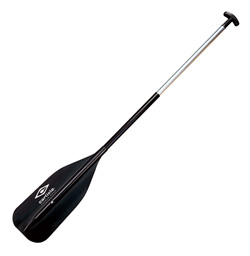 Carlisle Economy Canoe Paddle
A great budget canoe paddle with Alloy shaft and Polypropylene blade. Lightweight, tough and an ideal spare paddle or for rocky areas when you don't want to be using your nice wooden paddle.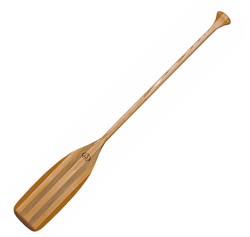 Grey Owl Voyaguer Paddle
Light, powerful and a superb all-rounder, the Voyageur is a popular choice of canoe paddle. Laminated Black Cherry, Basswood, Ash and Walnut with Epoxy tip and Polyurethane exterior coating.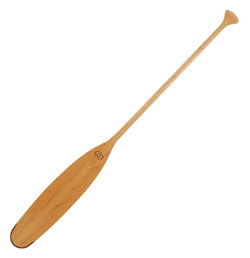 Grey Owl Guide
A beautiful paddle for touring and deeper water. Ottertail design that cuts through the water effortlessly. Laminated Black Cherry with Epoxy tip and exterior Polyurethane outer coating.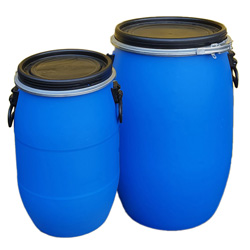 Canoe Barrels - 30 or 60ltr
Tough canoe barrels are ideal for storing kit when open canoeing. Lashed to the canoe they also provide some additional buoyancy. Available in 30 or 60ltr sizes.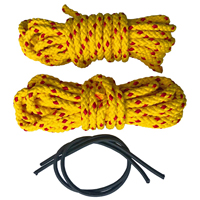 Canoe Painter Kit
This easy to install kit includes everything you need for 2 x 6m Painter Lines on your canoe.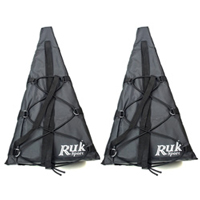 Ruk Buoyancy Blocks - Pair
Easy to fit way of fitting additional buoyancy into your canoe. Internal block made from closed cell Polystyrene with a tough outer cover. Mesh storage pocket and a lashing strap on each block for easy installation.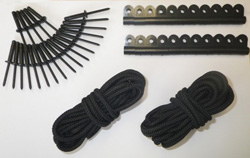 Buoyancy Blocks Lashing Kit
An easy to use kit that includes Cord, P-Clips and Pop Rivets to help secure a pair of Buoyancy Blocks into your open canoe.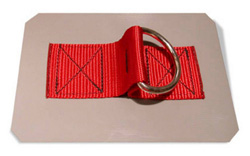 D-Ring Attachment Point
A 2 inch D Ring attached to a Vinyl base via Nylon webbing. All stitched together to produce a hard wearing, relaible way of securing buoyancy blocks into your canoe.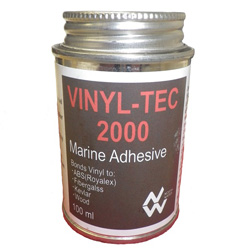 VinylTec 2000 Glue
VinylTec 2000 is an ideal adhesive for fitting D-Rings into your plastic open canoe. Brush included inside cap to aid installation.
Riot Folding Canoe Trolley
A great budget canoe trolley. Folds for easy storage when not in use, solid puncture proof wheels and a kick stand for easy loading.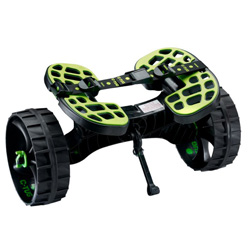 Railblaza C-Tug Trolley
Still the best Portage Trolley on the market, the C-Tug is strong, breaks down into small parts for easy storage and is fully adjustable for a range of canoe hull shapes.
Standard Delivery
The Nova Craft Prospector 17 SP3 is available for delivery thoughout England, Wales, Scotland, Northern Ireland & Ireland.
Canoes and kayaks are normally supplied within 3-5 working days. Clothing and equipment are normally delivered within 1-3 days.
Collection - Click & Collect
The Nova Craft Prospector 17 SP3 is available for instore collection from Norfolk Canoes or from any branch within the Canoe Shops Group.
Our other stores are:
Bournemouth Canoes - Poole
Brighton Canoes - Newhaven
Cornwall Canoes - St Columb Road Nr Newquay
Kayaks & Paddles - Plymouth
Manchester Canoes - Warrington
Southampton Canoes - Totton
We will contact you to arrange collection upon receipt of you order.
Give us a call on 01603 747139 if you have any questions about the Nova Craft Prospector 17 SP3