Dagger Phantom
A New Fast, High Performance Whitewater Kayak From Dagger
The latest whitewater kayak to join the ranks of high performance whitewater boats from Dagger. The Dagger Phantom is fast, buoyant and already an event winner.
Price:£1,169.00 (RRP £1,299.00 - Saving £130.00)
More info
Features / Spec
Sizes
Recommended Kit
Colours
Delivery
Dagger Phantom
The Dagger Phantom is the very latest whitewater kayak to be designed & produced in the same vein as the already infamous Green Boat, Nomad and Mamba from Dagger. The Phantom is a high volume, buoyant ride with plenty of speed that it carries efficiently as you negotiate drops, holes and other features with confidence.
The efficient planing hull of the Phantom combines a number of design features that allow you to really push yourself further. With a flat mid section, efficient rails and the perfect balance of tracking and manoeuvrability, the Phantom is easily paddled into the optimum position as you approach the next challenge, while the square end and defined rocker pushes onwards and carries your speed as you exit drops and boofs and makes re-surfacing easy and seamless as you power your way to the next feature.
Design prototypes of the Dagger Phantom have already been around since 2016 and the events that these boats took part in have helped shape it through a development phase into a boat that is sure to be a popular model for advanced whitewater kayakers everywhere.
Features
Contour Ergo Creek Outfitting
Contoured Hip Pads
Leg Lifter
Adjustable Backrest
Thighbrace Mounted Double Ratchet Adjustment
Precision Adjustable Thighbrace
Volume Adjustable Bulkhead Footbrace
Safety Step Out Wall
Mini-cell Foam Buoyancy Pillar
5 Anodised Aluminium Grab Handles
Strap-retention Bottle Holder
Outfitting Foam Kit For Personalisation
Phantom M/L - 9.0
Length: 2.71m
Width: 0.68m
Weight: 23kg
Volume: 337L
Deck Size N4 or Keyhole

Manufacturers Weight Capacity: 66-116kg

Optimum weight capacity may differ - please contact us if you are unsure about the suitability of the Dagger Phantom for your weight
Recommended Accessories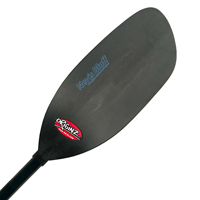 Originz Nevis Bluff
A great entry level or intermediate paddle for white water and surf kayaking. Excellent build quality and performance combined in a versatile and reliable paddle design.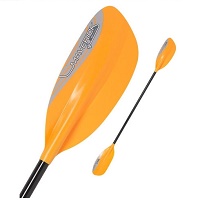 Palm Maverick G1 Paddle
A great entry level paddle that is ideal for white water paddling as well as general purpose paddling.
Manic Shock Spraydeck
The Manic Shock Deck is perfect for all types of paddling. Made in the UK from 4mm neoprene with a 9.5mm shock cord to give a great seal.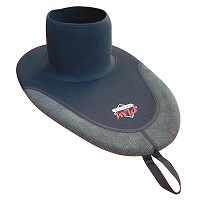 Playboater Workdeck
The Playboater Work Deck is our most popular and extremely hard wearing whitewater spraydeck. It is a tough spraydeck for tough paddling.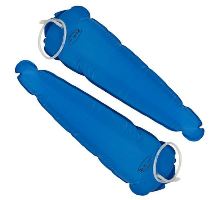 Buoyancy Bags - 95cm
Buoyancy bags, a must have for all whitewater kayaker.
SOLD IN PAIRS.
Delivery of Clothing, Equipment, Accessories, Paddles & Inflatable Boats/Boards:
We offer a delivery service throughout the UK & Northern Ireland. Most deliveries arrive within 1-3 working days, although some deliveries may take longer.
Delivery of Kayaks & Canoes:
We offer a delivery service on most kayaks & canoes covering most of the UK & Northern Ireland - Some products and areas are excluded. We provide a bespoke delivery service for canoes and kayaks to improve the level of service and minimise the risk of damage.
Most Kayak & Canoe deliveries arrive within 1-2 weeks (not guaranteed) from confirming your order. The majority of Canoe & Kayak deliveries will be quicker than this but some may take longer.
For further information, please read our Delivery Information page.
Click & Collect - Stores Nationwide:
We also offer a collect from store service. Collection for orders placed online can be made from any of our Canoe Shops UK Stores.
For full details on our Click & Collect service, please see: Nationwide Click & Collect
Give us a call on 01603 747139 if you have any questions about the Dagger Phantom