Kayak Paddle Leashes
Never lose your Kayak paddle again with one of our leashes
Paddle leashes are a very simple and cheap idea that can save you losing your paddle while kayaking and the problem of how to recover it and keep going. Paddle leashes are also an excellent idea for fishing rods and those who go kayak fishing especially at sea where you might get turned over going through the surf.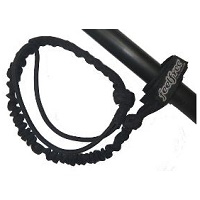 Feelfree Paddle Leash
Simple and effective bungee paddle leash stops you losing your paddle should you drop it.
Normal length 1.1m - Fully stretched 1.7m (approx)
Velcro end closure around paddle shaft
Bungee loop end secures leash to kayak
Cheap, simple but very effective
Our best selling paddle leash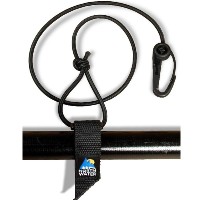 North Water Sea Tec Bungee Leash
Bungee paddle leash with nylon snap hook attachment point and velcro webbing for around the paddle shaft.
Large 80" range of motion
1" velcro overlay with redirect closure
Tied for added reliability
Large Thumb snap hook opens with cold or gloved hands
3/16" x 40" Bungee extends to 84"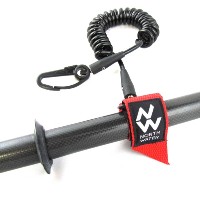 North Water Coiled Paddle Leash
Top-selling leash due to its' durability and performance. Also perfect as a rod leash for kayak fishing.
Strong 1-1/2" Velcro overlay strapgives a tight fit
Stainless Steel swivels at each end reduces twisting
Top Quality urethane coil extends from 18" to 66"
Large Thumb Hook opens easily with cold or gloved hands.
5/16"Urethane coil x 18" extends to 66"