Rescue Knives
Please note - You must be over 18 years of age to purchase and can only buy in-store
Palm folding rescue knife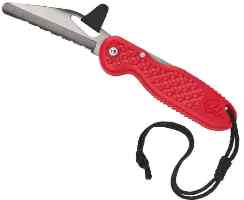 Folding and locking safety knife woth a 70mm serrated blade and blunt end. A low-profile grip and compact design means this knife fits neatly into most PFD pockets.Full stainless steel blade.
£12.56 (RRP £13.95 - Saving £1.39)
NRS Voss Knife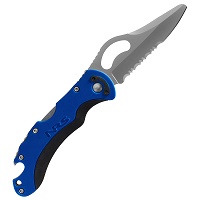 A superb piece of safety kit, the NRS Voss features a 2.75 inch blade with part smooth and part serrated edge. The blade opens easily with one hand and locks in place. Features a handy metal clip for attaching to a PFD.
£37.95