Wave Sport Kayaks
Wave Sport Sit on Top Kayaks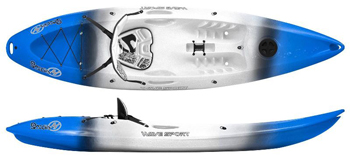 Superb solo sit on top that's great fun to surf.
Comes complete with comfortable seat
Great for adults and children alike
Perfect for rivers and sea use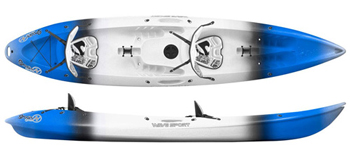 2 person tandem version of the Scooter sit on top kayak.
2 comfortable seats included
Space in the middle for a small child
Great for river and sea adventures
Wave sport Crossover Kayaks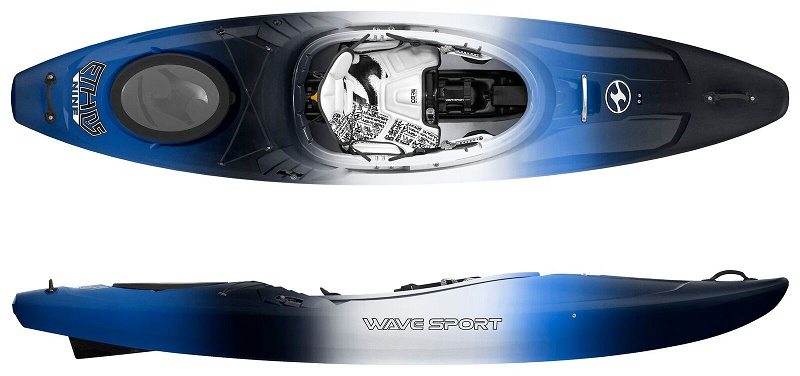 Best-selling model of hybrid crossover kayak in 2 outfitting levels.
Available in 2 sizes for the ideal fit and weight range
Standard Black out outfitting is great value for money
Core WhiteOut outfitting for maximum connection & performance
Wave Sport White Water Kayaks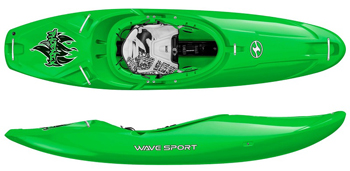 A quick and manoeuvrable whitewater kayak perfect for rapids and creeks.
Core Whiteout Seating System
Safety Step Out Pillar
Great For Tough Creeks and Rapids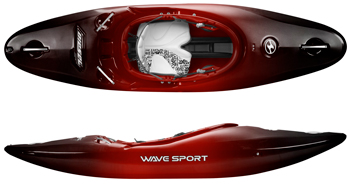 One of the top selling white water kayaks, often described as the 4x4 of whitewater paddling.
Superb kayak that will take you from beginner to advanced
Available in Black Out and Core White Out outfitting levels
3 sizes for the best fit possible
From
Call Us For Price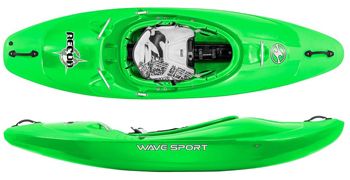 High performing creek kayak with classic good looks.
Core WhiteOut seat and outfitting
Great for advanced white water creek paddlers
Available in 3 sizes for best fit
Call Us For Price
Wave Sport Touring Kayaks
Ideal for touring on both flat water and the sea, with the alternate edge that allows a more playful side to the Hydra's many heads.
Core Whiteout adjustable outfitting
Bow & Stern storage hatches with bulkheads
Drop down skeg for improved straight line tracking

Extremely comfortable and versatile touring kayak with 2 cockpits.
Tandem cockpits with comfortable seats and adjustable footrests
Available in optional rudder model
Rear internal storage area and deck bungee's

Wave Sport Vista
A stable tandem touring kayak with 2 seats and a large open cockpit.
Call us for current details, price and availability.
Can be fitted with a child stadium seat
Available in rental spec for hire centres
Option Rudder available
Contact Us For Price
Wave Sport Freestyle Playboats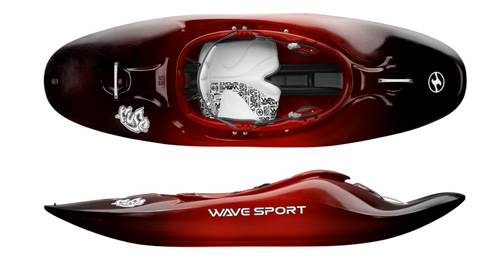 A great design of freestyle playboat.
Wave Sport Black Out seat and outfitting
3 sizes of kayak available
Great performance and value for money
From Call Us For Price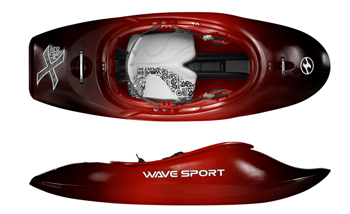 Wave sports most well loved playboat, a great combination of performance at a great price.
Available in great value BlackOut spec outfitting
3 sizes available for the right fit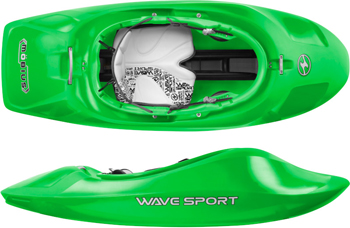 Short, fast and a great river running playboat kayak.
Forgiving performance makes this a great kayak for beginners through to advanced.
Available in 3 sizes for the best fit possible
Call Us For Price